Professional mobile car valeting & detailing
Professional mobile car valeting and detailing services in Bournemouth, Poole and Christchurch
"The best detailing services my car ever had" – Alan customer
mobile car valeting & detailing services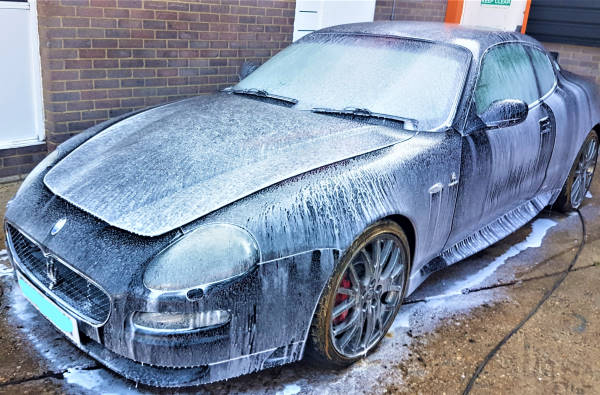 Mobile Valeting
This car valeting service includes: exterior auto foam pre wash and shampoo safe wash, microfibre towel dry, hand light polish and liquid wax, wheels cleaned and dressed, interior vacuum cleaned including the boot, and everything wiped clean, floor mats vacuum cleaned as well, door shuts and rubbers cleaned, sun visors cleaned including mirrors, dash and all trims dressed and windows smear-free cleaned, etc.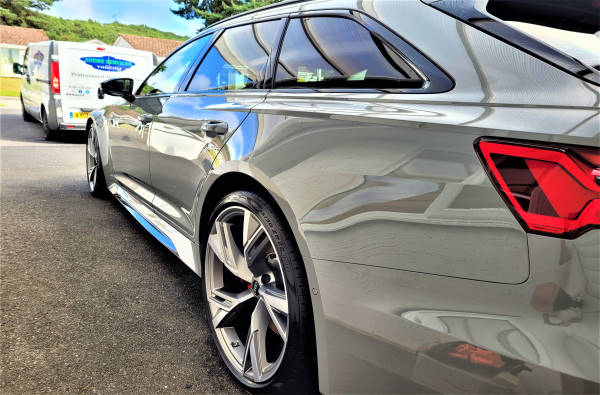 ceramic coating paint protection
Ceramic coating is essentially a thin clear coat applied over the top of the car's paintwork and serves as a protective layer for a few years. It keeps the car looking like it's just been polished and waxed besides hydrophobic properties. Our car protection services are not limited to paint only, we also protect car wheels, fabric car seats and leather seats, car windows and car plastic trims.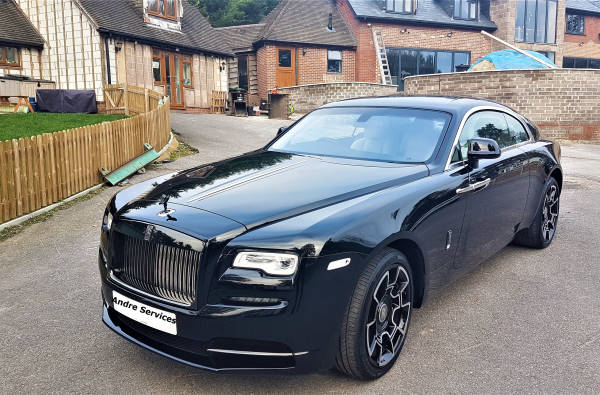 mobile detailing
This service includes: the full valeting service along with paint clay bar also 1 to 3 stages machine polish which removes most of the paint scratches, swirls and holograms, as well as Carnauba hard wax finish. Every inch of interior is detailed besides seats deep clean, fabric, leather and carpets as well, etc
scratches removal
When an unfortunate event caused scratches on your paintwork, the repaint process can cost you £££. Therefore we offer a cheaper alternative which will permanently remove the scratches from your paintwork and leave a factory gloss finish. All of this at a fraction of the re paint cost.
paint correction - mobile car detailing
Part of our mobile car valeting & detailing services, Paint correction or machine polishing is a process of restoring the paintwork of a vehicle by permanently eliminating the surface imperfections like scratches, swirls, birds etching, oxidation, etc. After this procedure, in most cases, your vehicle will look better than it left the main dealer's showroom. See this video with half bonnet done, showing deep color and sharp reflections. Please, click below to find out more.
MORE MOBILE CAR VALETING & DETAILING SERVICES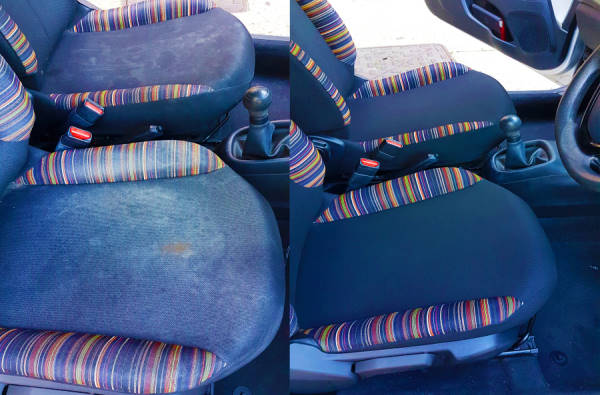 car seats cleaning
A wet and dry thorough car seats or/and carpets cleaning which will bring your car seats and carpets to an as new as possible conditon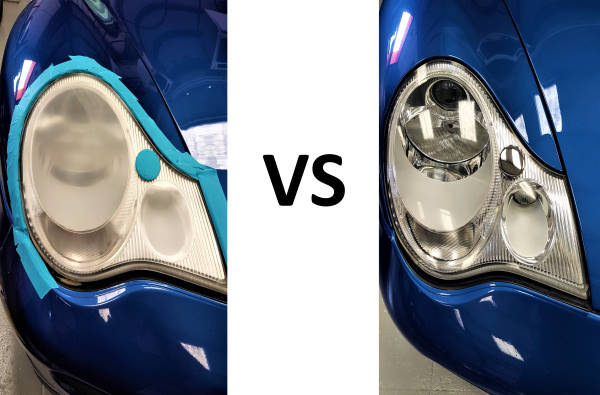 headlights restauration
This service will restore the faded headlights to clear condition, therefore increases visibility in the dark and help to pass MOT
boats valeting / motorhomes valeting
We also offer mobile valeting and detailing services for boats, yachts, motorhomes and campervans.
soft top cleaning and restoration
This service will restore the faded and stained soft tops. You can choose between a deep clean + re waterproof and deep clean + re colour + re waterproof.